Annual Fall Conference & Symposium
October 22, 2021

-

October 23, 2021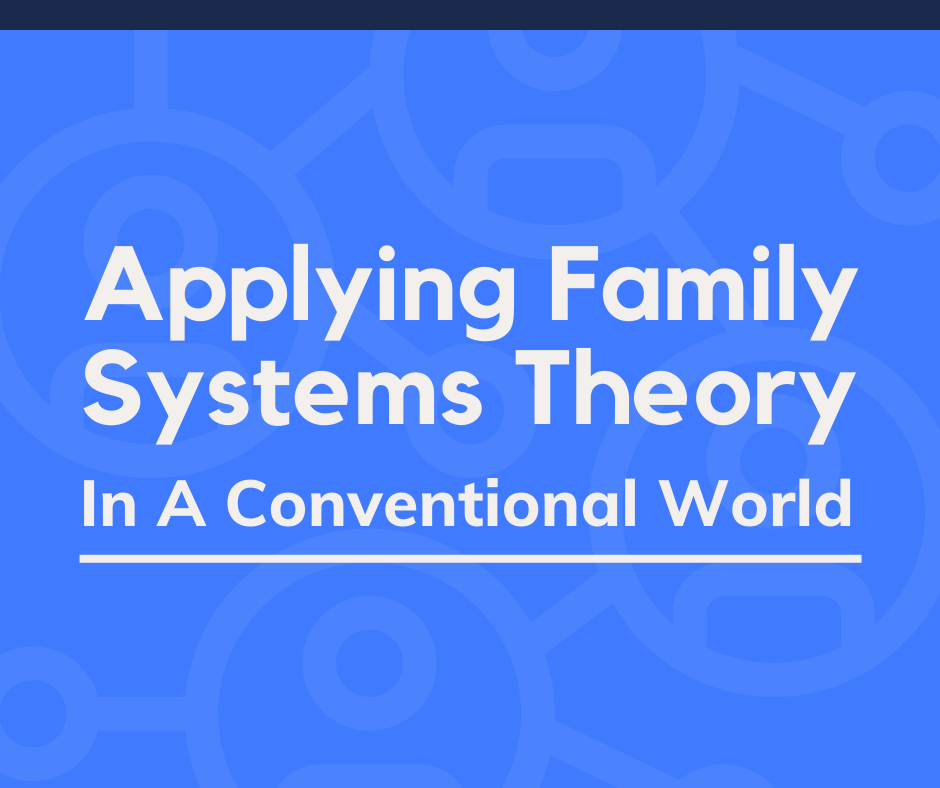 42nd Pittsburgh Family Systems Conference & Symposium: Applying Family Systems Theory in a Conventional World
Online Conference via Zoom
This conference provides education and skills training for professionals to better apply family systems theories and thinking in various conventional clinical and other practice settings. Family systems approaches to practice are challenging to apply in conventional settings that focus on individuals with problems, symptoms and concerns rather than the family and community as emotional systems. In these conventional settings, family systems practitioners confront the ways social institutions, serving systems and clinical settings foster symptoms and problems in individuals, families, and organizations by under-estimating the role of family and community members in creating relationship conditions that escalate symptoms and problems. Learning to manage and address these challenges is a prime focus of the conference. Better managing these challenges greatly increase the effectiveness of family systems practitioners.
The program has numerous speakers from different professions with expertise in the psychology, psychiatry, research, social work, clergy and marriage and family fields. Some work in public human service agencies and others in private psychological practices. Some are leaders in religious organizations and others consult with businesses and corporations. Some work in private family-owned businesses and others have a role in large corporations. Each of these conventional settings challenge systems thinkers because they are structured and organized on individual frameworks, cause and effect thinking or ways of classifying and focusing on changing symptoms and problems. This conference provides a way for attendees to learn how presenters manage the challenges of thinking and practicing with family systems theory in a conventional world. This diverse background among speakers assures the audience will engage patterns of challenges for family systems thinkers and practitioners across many professional settings.
This is an online conference, and all presentations and discussions will occur utilizing ZOOM technology. Registrants for the conference will be emailed information to connect to the conference and participants are asked to connect fifteen minutes before conference start time. Participants will be given written instructions for how to ask questions and make comments during the conference. Participants are strongly encouraged to become familiar with the use of ZOOM technology before the meeting.
REGISTRATION FEES
General Admission:
2 Day Full Price $200
One Day Only – FRIDAY – $125
One Day Only – SATURDAY – $125
Full-Time Student Admission*:
2 Day Full Price – $95
One Day Only – FRIDAY – $65
One Day Only – SATURDAY – $65
* Please send a scanned copy of your student ID or other proof of enrollment to rebecca@wpfc.net in order to receive a discount code to be used during checkout.
THE WESTERN PA FAMILY CENTER SCHOLARSHIP FUND
The WPFC Scholarship Fund was created to provide financial aid to students, clinicians and other professionals facing financial hardships. This fund is made available through the generosity of our donors to keep education accessible and Bowen Family System Theory within reach to further one's own work.
If you would like to receive financial assistance for this program,  please send an email to rebecca@wpfc.net for more information.
---
CONTINUING EDUCATION CREDIT FEES
12 Continuing Education Credit Hours are available for this program. Please note: Our CEU co-sponsors charge a flat rate per certificate. You only need to purchase one CE/CEU whether attending one or two days.
Psychology CE's – $20.00*
*Please note – Psychologists must attend both days in order to receive 12 credit hours.
Social Work CEU's – $15.00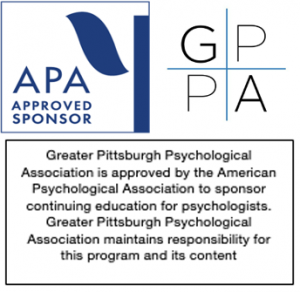 This program is offered for 12 CE hours of social work continuing education through co-sponsorship of the University of Pittsburgh's School of Social Work, a Council on Social Work Education accredited school and therefore a PA pre-approved provider of social work continuing education. These credit hours satisfy requirements for LSW/LCSW, LMFT, and LPC biennial license renewal. For information on social work continuing education please visit socialwork.pitt.edu/continuing-ed.
CONFERENCE LEARNING OBJECTIVES
---
Scheduled Presenters
Lead Presentations by
Amie Post, MA, LCMFT has been a student of Bowen theory since 2001 when she was a master's student in Marriage and Family Therapy at Seton Hill University. Since 2015, Amie is the Executive Director of the Family Crisis Center of Baltimore County, Inc, a Baltimore based non-profit organization whose mission is to assist families as they experience the impacts of domestic violence. She deepened her study of Bowen theory in the Postgraduate Training Program 2012-2016 and served as a Clinical Intern 2015-16 at the Bowen Center for the Study of the Family. Amie is currently a member the Board of Directors at the Bowen Center and an active faculty. Her research interests include the emerging concept of halobiont: the notion of a superorganism that reflects the totality of the human and its microbial partners; reciprocal functioning in relationship violence and evaluating and developing effective programs and systems of care.
Stuart Libman, MD is a Board-Certified Child, Adolescent and Family Psychiatrist, with further sub-specialization in Sports Psychiatry. After graduating from Ohio University and the School of Medicine at Case Western Reserve University, he completed training in Pediatrics, General Psychiatry, and Child and Adolescent Psychiatry at the University of Pittsburgh. He currently serves as the Medical Director of the PLEA School Based Partial Hospital Program for children and youth with diagnoses on the Autistic Spectrum. Although he was one of the founding members of the Western Pennsylvania Family Center, his clinical focus subsequently shifted to Acceptance and Commitment Therapy (ACT), and he has become an International ACT Trainer of the Association for Contextual Behavioral Science and a Prosocial Consultant.
Other Presenters
Victoria Harrison MA, LMFT, Walter Howard Smith, Jr., Ph.D, Patricia A. Comella, J.D., Esq. (ret), Heather Brown, LMFT, Christopher F. Burnett, Psy. D., Kristi Green, Georgie-Ann Neil, Jessica Elliott, Brittany A. Gray, M.S, Allison Whitney, Ashley North, LMFT, Ps. Alejandro Astorga A, Rev. David Swanson, M.Div., Rev. Dr. Carol Jeunnette
Contact Information
Conference Registration and questions:  Rebecca Keller at

rebecca@wpfc.net


WPFC Programs and Services: Cynthia Larkby, Ph.D. at

Cynthia.larkby.phd@icloud.com