Moving Beyond the Pandemic: Systems Thinking and Adaptation
June 18 @ 8:30 AM

-

4:30 PM

EDT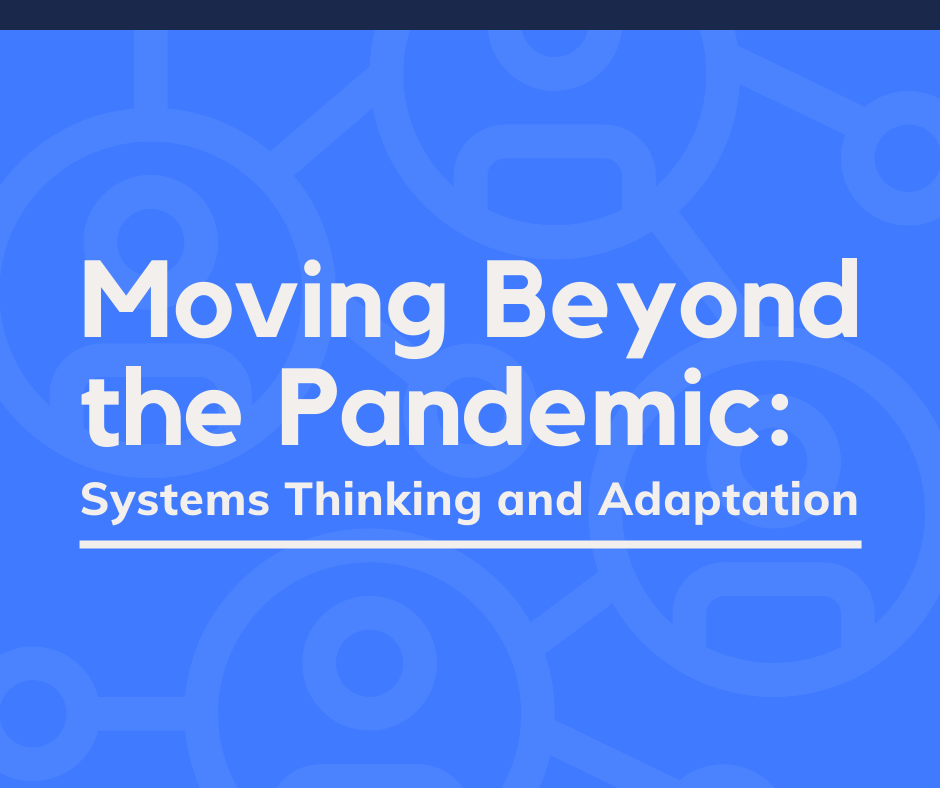 The current pandemic has been an ongoing part of the world for over a year with profound and variable impact on individuals, families, communities, and societies. While the introduction of vaccines provides a way to put COVID -19 behind us, questions remain.  What is required for families and societies to adapt successfully to ensure survival of the human species, other natural systems, and the planet?
This conference will explore human adaptation through the lens of Bowen Family Systems Theory.  We will focus on adaptation at the societal level in the morning and family adaptation in the afternoon. Bowen theory views the human as a biological organism, governed largely by instinctual and automatic forces. The theory also considers a counter-balancing instinct that is also built in: the capacity to think, plan, and operate on principle. In other words, going beyond the automatic to act with intention while maintaining contact with important relationships.
COST
Registration Fee:
Registration Fee – $90.00
Student Discount* – $40.00
CEU's Available – See Below
*Please send a copy of Student ID or other proof of enrollment to rebecca@wpfc.net to receive discount code before registering.
Registration for the Conference will close June 17th at 5:00PM.
Online Conference via Zoom – Registrants will receive a Zoom link at 6AM on June 18th.
SPEAKERS
Dr. Cynthia Larkby, Annette Kolski Andreaco, MSW, LCSW, MURP, Dr. Arthur Zipris, Pastor Carl Jensen, Ann Depner, LCSW, Jane Adams, MS   
SPEAKER BIOS AND CONFERENCE SCHEDULE AVAILABLE FOR DOWNLOAD
WPFC June 18th Conference Bios
WPFC June 18th Conference Schedule
LEARNING OBJECTIVES
As a result of participation, attendees should be able to:
Learn how individual and family functioning influences the ability of the larger society to respond effectively to challenges and crises. 

Understand the potential value of some key ideas of Bowen Theory for adaptive responses in high anxiety situations.

Use Bowen Theory principles to recognize some specific ways that anxiety reactions can impair adaptive problem solving. 

Identify and understand specific relational processes that lead to better or less adaptive responses during the time of the stressful event.

Evaluate a family unit's potential resilience over time that leads toward recovery or self repair once confronted with a threat. 

Distinguish adaptations to stress that build solid self from those that erode self or maintain the status quo.

Identify systemic effects of their personal coping strategies in clinical settings and other contexts.
CONTINUING EDUCATION CREDITS
Social Work:
LSW/LCSW, LPC and LMFT continuing education credits will be provided for a fee of $25.00.  
This program is offered for 6.5 hours of social work continuing education through co-sponsorship of the University of Pittsburgh's School of Social Work, a Council on Social Work Education-accredited school and, therefore, a PA pre-approved provider of social work continuing education. These credit hours satisfy requirements for LSW/LCSW, LPC and LMFT biennial license renewal. For information on social work continuing education call (412) 624-6902.
Psychology:
Psychology continuing education credits will be provided for a fee of $30.00.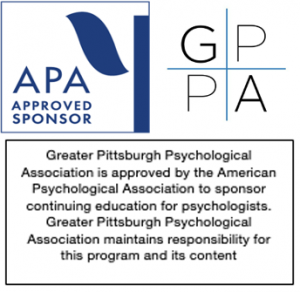 CONTACT
Conference Registration questions:  Contact Rebecca Keller at rebecca@wpfc.net
WPFC programs and services: Cynthia Larkby, Ph.D. at Cynthia.larkby.phd@icloud.com